Alamo Integrated Systems, Inc. provides intrusion detection systems customized to meet the needs and requirements of your specific organization.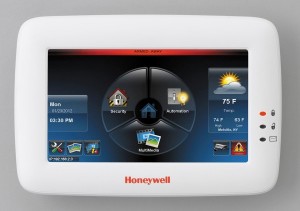 AIS offers your facility:
Conventional and Addressable Alarm Panels
Motion, Glass Break & Seismic Detection

Door and Window Switches

Video Surveillance & Detection

Fiber Optic Perimeter Detection

Alarmed Protected Distribution Systems (PDS)

Wireless, Web Enabled Interfaces

Remote 24-7 Monitoring, Reporting & Control
Four basic principles govern how we customize systems to prevent or minimize loss during an attempted break-in: Deter, Detect, Delay and Detain. We accomplish the first criterion with cameras, signs and window stickers from Alamo Integrated Systems Inc., a name that automatically communicates the highest grade quality of intrusion detection systems.
To accomplish the next two directives, Detect and Delay, AIS offers an array of system designs and installed devices. Perimeter detection will sound the alarm and contact law enforcement when the criminal first enters the property. Interior detection devices provide additional layers of detection and protection. We can also design a system that uses video verification to aid in criminal apprehension.
Our team of engineers has worked on countless institutional campuses, securing everything from industrial plants, to distribution centers, to US military and Homeland Security facilities. We understand the delicate balance between strength and discretion and speed and reliability mandated by these complex and multifaceted systems of protection and safety. Contact AIS today to arm your facility with the very best in high-end, high-tech intrusion detection solutions.